How your dental practice can benefit from going digital format
As good as your dental practice can be, there is always room for improvements. One step that should be considered is getting a reliable dental application, that could help doctors and patients establish a trustful relationship. Dental illustrations is a perfect solution if you are looking for a complex database of high definition images that could help patients better understand their condition, and how it should be treated.
Patients usually experiences difficulties in understanding medical terminology, or visualizing treatment procedures, but most of them feel intimidated and will hardly recognize this fact. Dental Illustrations can help your practice solve this challenge, as it has a large database of accurate images and video demonstrations, covering most common dental conditions. This will not only help the dentist explain and demonstrate the particular problem, but due to a coherent structure of the application also find the right image as fast as possible, saving you and your patient time.

Often people struggle before making a decision on an expensive and painful treatment. This app and your professional assistance will allow the patient to visualize the issue they are facing on different levels of complications. Most of the time a forthcoming, professional consultation, yet held in lay terms and backed up by informative and detailed images or schemes, is the key factor in building trust and reassures the patient about the necessity of the procedure, before the condition becomes even more complicated.

To make the application even more functional, you can upload your own pictures, such as patients X-rays or simple photos, and later analyze the progress of treatment, or compare the current situation to what can happen, if an infection or a dental abnormality is left untreated, for patients that lean to postpone or avoid medical assistance hoping that the problem will magically disappear.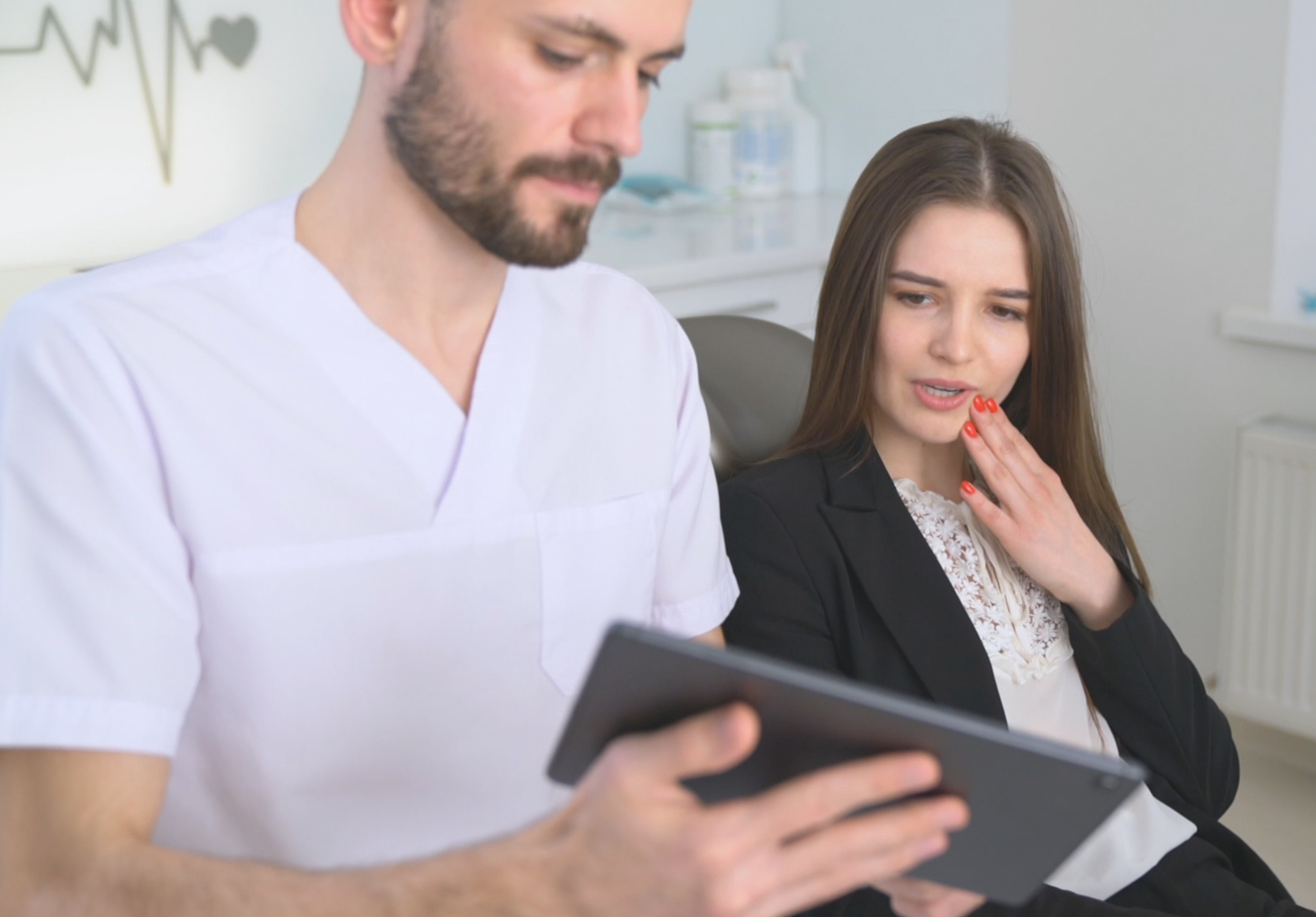 Dental Illustrations covers a wide range of video tutorial on different stomatologic procedures of different complexity, starting with light ones, such as ultrasonic cleaning to more complex like implantation or sinus lifting.
This app is also helpful for dental clinics that consider hiring interns, or young specialists, as more experience doctors will spend less time tutoring, while beginners get familiar with the dental treatment techniques, replay them as many times as it takes to remember and understand them.

So if you consider taking your clinic to the next level, by creating meaningful relationship with patients, training "new blood", or you want to add a modern touch to years of experience, try using the free version of Dental Illustration for as long as you like, and keep in mind that even more material will be added in time.
The application can be used on mobile phones, tablets and even on large displays, by simply connecting the smartphone to the TV, or if it supports Android, you can download it directly from PlayStore. Your patients will surely appreciate the special treatment they are getting. After you install Dental Illustration and start using it in your day to date routine, don't forget to take photos of how modern your regular consultation is, with professional images and schemes on wide screen – because once you upload those photos on website, your dental practice will become the first choice for anyone who seeks medical aid in your area.