Imagine having a terrible toothache at the point you have to interrupt your day and rush into the closest dental practice with no prior appointment. Your sufferings are unbearable, quite possible you've already taken some painkillers and skipped a business meeting, or your child soccer game. You are obviously nervous, and as you wait, people get in and out, circle around, and the world is so unfair.
Been there, done that? Now imagine being a dental practitioner that has to fit an unexpected patient, apparently anxious and in pain, into an already fully packed schedule. The person can barely point with a clumsy, shaking finger to a certain area in his mouth, but is this really helpful? All you wish for is an eloquent explanation from the patient. With Dental Illustration app installed on your favorite device, and connected to a wide screen, it can give your patient a general image of the dental structure, and help him figure out what and where it hurts.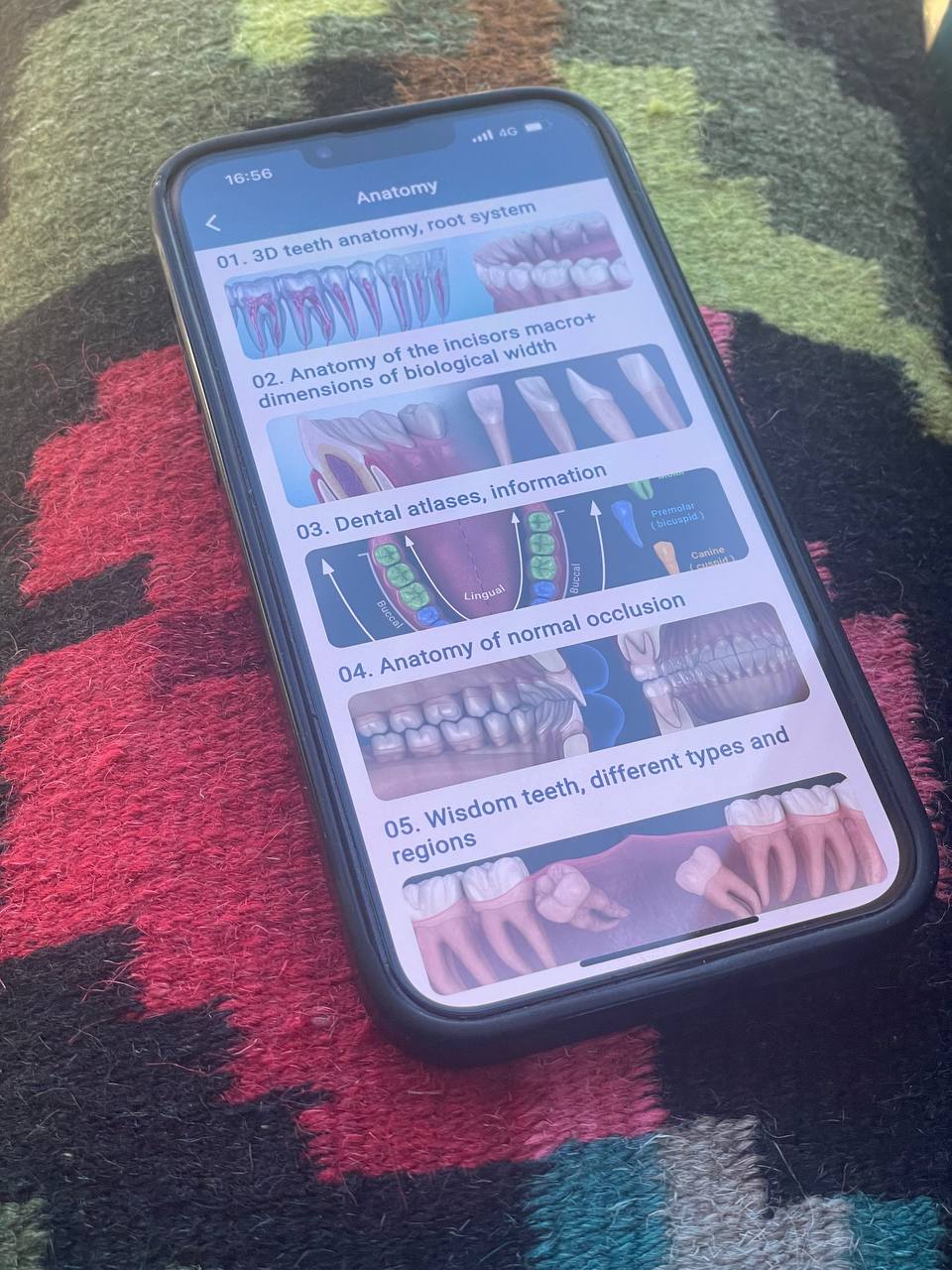 Dental Illustration is a compiled collection of highly detailed images and schemes of oral cavity, including dental anatomy, teeth and gums. Using this app, the dental practitioner can guide his patient to a better understanding of the issue. It helps improve engagement and adherence to the treatment plan, as now the patient can put a face to the pain they are experiencing. On the other hand, the doctor can easily show and explain a certain dental condition using Dental Illustration's wide library of images. It covers everything from basic anatomy, to videos with dental surgical procedure, all logically divided in chapters, so the needed material can be instantly accessed.
After you helped your patient better describe their problem, it is now time to explain what is it to be done to solve it. Dental Illustrations provides a series of educational videos for various dental procedures such as cavity treatment, filling, dental extractions even orthodontic treatment.
This dental app can take the quality of consultation to the next level, foremost by helping the person in pain explain the issue, and therefor feel more confident, secondly – the doctor can make a fast and more precise diagnosis, and then show the necessary procedure, provided by Dental Illustrations, so the patient can better understand the treatment plan. Besides, it will also have a long term effect, because once the patient feels that you understand his pain, and do your best to provide the most eloquent explanation, based on professional medical videos and pictures, he will most likely repay your extra effort with future trust and loyalty.

This is how easy Dental Illustrations can help you turn a suffering, anxious and terrified patient in a happy and satisfied loyal to you and your dental practice person. Simple as that, by installing an awesome, free app prom play store you've got yourself a new client.